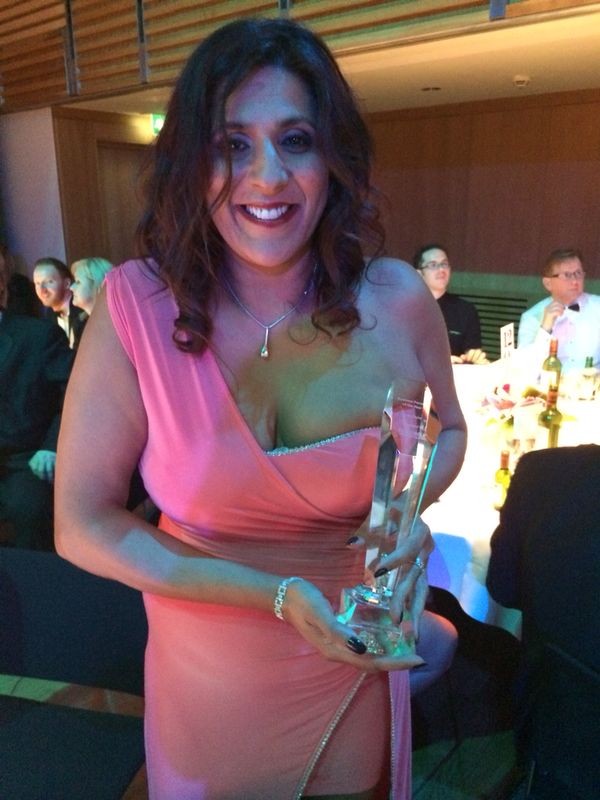 Shelly Taylor has won Business Person of the Year award at the Newtownabbey Business Awards 2014 sponsored by Full Circle Management Solutions
The judges at the event were unanimous in their decision of awarding Shelly this award.
The Gala Awards Ceremony took place at the Theatre at the Mill on 14 November 2014.
Shelly along with her husband Michael attended the award show as well as the majority of staff she employess and close friends of Shelly.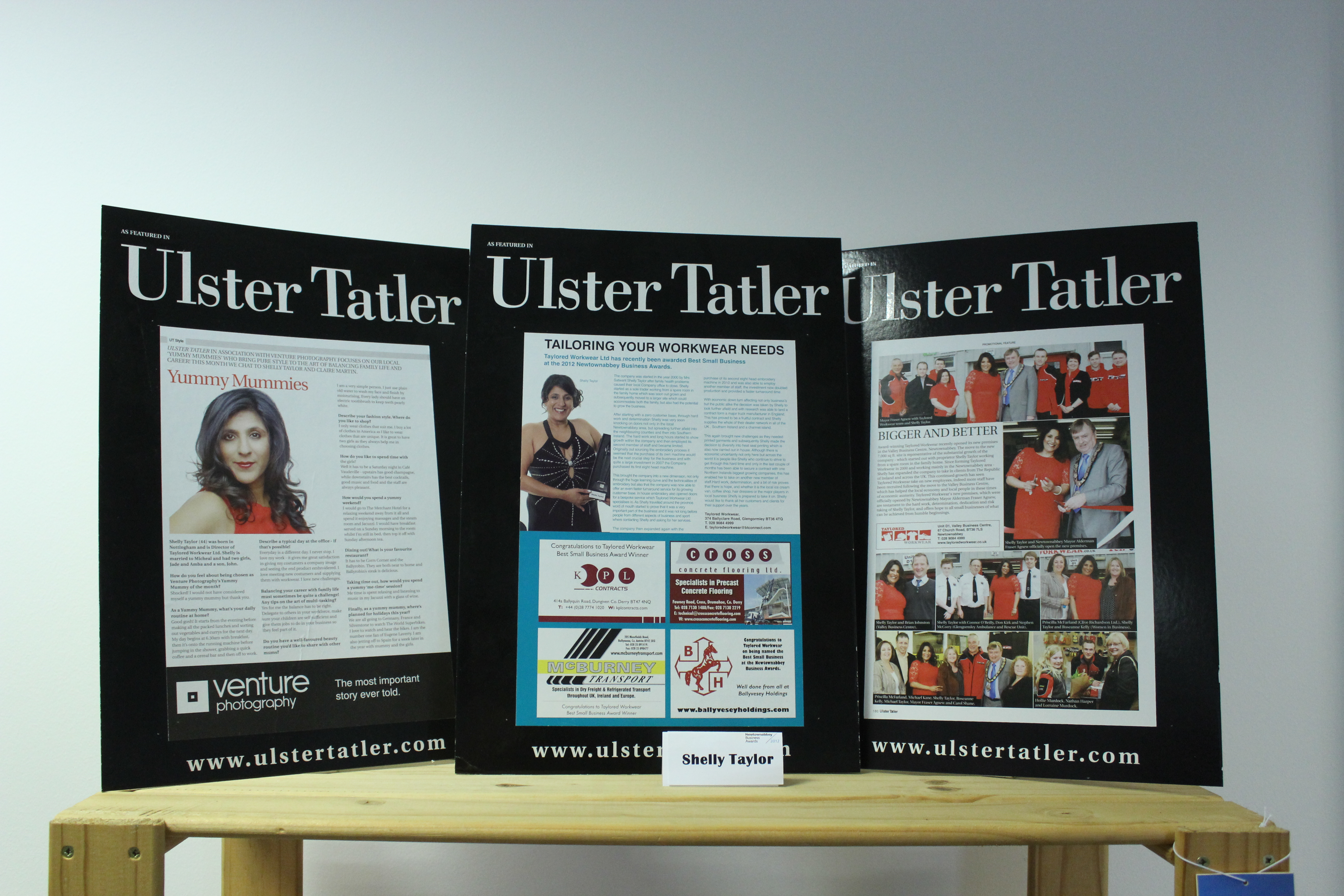 Taylored Workwear has won the Best Small Business award at the Newtownabbey Business Awards 2012.
The award sponsored by the Henderson Group was presented at a black tie gala evening held in the Theatre at the Mill in Mossley on November 9th.
The business started in 2000 as a one person business run from the spare room of a house. Over the last 12 years the protective clothing and Workwear specialist has evolved to a highly export-focused business whose customers are spread across NI, ROI, GB and the Channel Islands.
The Workwear specialist was chosen by a panel of independent judges from main sponsors Full Circle Management Solutions whose Managing Director Simon Devlin said:
"The judges were all unanimous in their decision for this award. The preparedness of the Company's owner-manager Shelly Taylor to invest in new plant and equipment has been a key success factor in the growth of the business and highlights the fact that hard work, determination and energy are key ingredients in business success."
In November 2013 Shelly Taylor and Taylored Workwear Ltd won the Best Small Business award.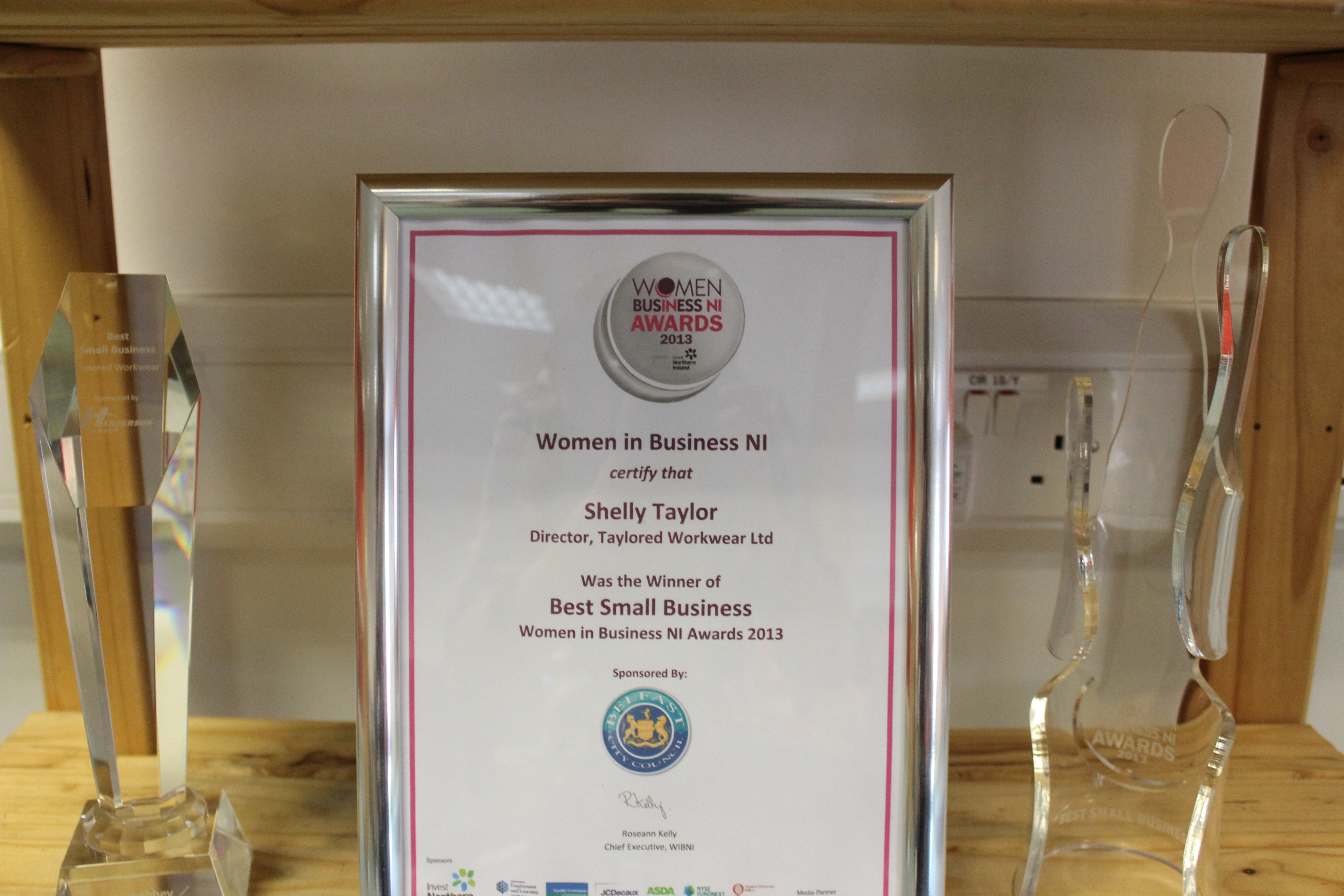 The Newtownabbey Business Awards 2012 also celebrated the best in innovation, creativity, entrepreneurial spirit and customer care and were open to every type of business in Newtownabbey with 13 awards up for grabs.
The Mayor of Newtownabbey, Alderman Victor Robinson said the awards showed the incredible array of business talent that exists in the borough. "We have come through tough times recently with the recession so it is only right we celebrate the best of business in Newtownabbey. We know there are still tough times ahead but the sheer industry, imagination and know-how of businesses in the area will ensure a healthy future for the people of this Borough."
The Business Awards were organised by Newtownabbey Borough Council with the support of Full Circle Management Solutions.